Hardscaping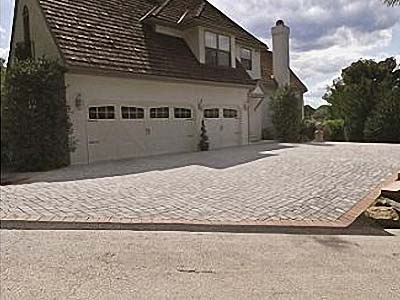 Hardscaping is one of the major elements in a landscape. This is responsible for providing balance by adding texture and dimension to a particular outdoor area. Also, this inanimate landscape element brings the functionality of your outdoor space several notches higher.

There are a lot of benefits for property owners if they have durable and functional hardscaping elements installed in the landscape. That is why our company ensures quality workmanship when we handle landscaping projects that involve designing and building hardscapes. We are an E.P. Henry (http://www.ephenry.com/) certified installer and have some of our completed projects featured in E.P. Henry's catalog and Quarry Cut (http://www.quarrycut.com/) catalog. Also we are an active member of the ICPI so we are updated of the latest trends and techniques in installing hardscapes.


Various Hardscaping Elements
We can design and build various hardscapes for our clients. Our team of experienced masons can work on simple projects, like walkways and steps to more elaborate hardscaping jobs, like driveways and patios. Here are some of them:

Retaining Walls - These are ideal for holding or leveling slopes to create additional outdoor space. They also prevent soil erosion. When built with decorative materials, like natural stone or bricks, retaining walls create a more vertical character in your landscape.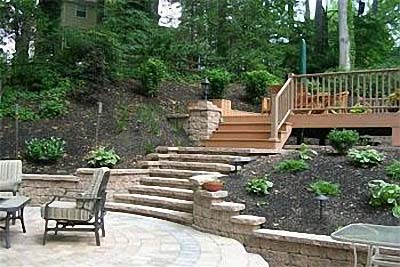 Walkways - These provide safety and convenience when walking around your outdoor area. They provide easy access to the various features within your landscape. These can be built with stained concrete, bricks, or natural stone.

Driveways - Space is one of the factors we consider when building driveways. They can be made using different paving materials, like stone, brick, or concrete pavers. These materials do not only provide a safe and convenient path for your vehicles but they also add to the aesthetic appeal of your property.

Garden Steps - If you prefer a more dramatic look than the traditional walkways, garden steps are a great option. These are ideal for those who want to have safe places to step on without having to permanently cement a certain area in their landscape. These are usually made of slabs of concrete or large flattened stones.

Patios - These are usually connected to a house, wherein certain elements, such as outdoor kitchens, fire pits, benches, or tables, could be installed. Adding patios is a great way of extending your living space outdoors. These can be built with concrete or wood and finished with decorative materials, such as bricks or natural stones.

Pergolas, Arbors, or Gazebos - These are freestanding structures that not only provide an outdoor living abode but also enhance the overall beauty and function of your landscape. These can be built with wood, concrete, bricks, and other types of construction materials.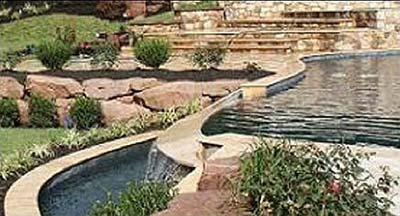 Fences – They are highly recommended to protect your property from trespassers and outside elements, and there is no reason why you should not build them with style. There are various designs and materials that can be used to create fences which boast of aesthetic integrity and functional structure.

Outdoor Fireplaces and Fire Pits - These are ideal hardscaping elements for outdoor illumination and warmth. There are several options when it comes to designs and materials which can be based on your preferences and outdoor compatibility.

Boulder Walls – Our team can build you a stunning wall using the finest looking boulders on the market. Natural stone boulders have a way of complementing any type or style of landscape setting. Let us add a bit of natural appeal to your property!


Experienced Hardscape Builder in Pennsylvania
Looking to enhance your landscape with stunning, functional, and well-built hardscaping elements? Give us a call. Bryn Mawr Landscaping services Ardmore, Stratford, Radnor, and other cities and towns within Pennsylvania.