Night Lighting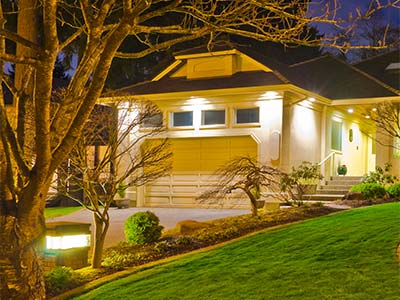 There's more to night lighting than simply illuminating your outdoor spaces. When properly designed and installed, it can push the physical and visual boundaries of your property. It can extend your living space and increase the visual appeal of your landscape.

And if you are looking for a company who can install these lighting fixtures in your property, you are at the right place. We have been installing landscape lighting systems for residential and commercial clients in Pennsylvania since 1985. Take advantage of the expertise of Bryn Mawr Landscaping to enhance the security, safety, and visual appeal of your property.


Advantages of Night Lighting
Installing night lighting system in your landscape is one of the smartest investments you can make because it: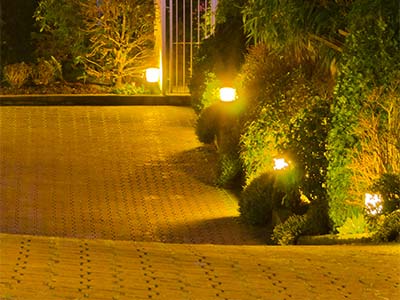 Makes your home more secure. Night lighting has been proven to deter intruders and vandals. It makes you safer by revealing dark areas in your home where someone might hide.
Ensures safer walks outdoors. No more trip-ups in the dark. It creates a safer environment after the sun goes down. It allows residents and guests to safely navigate around a property in the dark.
Show off the beauty of your landscape after dark. Night lighting can be designed to accent focal points or silhouette trees, shrubberies, fountains, and many more.
Extend the functionality of your outdoor. You will be able to relax or entertain guests in your patio or deck even in the wee hours.
Increase value of your property. A professionally designed landscape lighting system can boost the resale value of your property.
Night Lighting Installation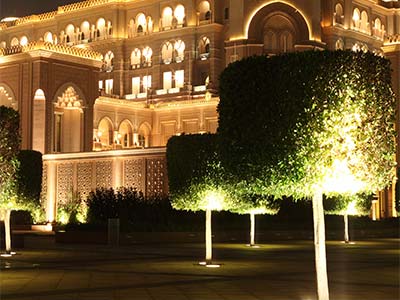 At Bryn Mawr Landscaping, we specialize in custom landscape lighting. Since every landscape is unique, we will transform your yard to reflect the uniqueness of your property and your individual taste. We use a variety of nighttime lighting techniques to create the perfect evening outdoor landscape. The fixtures will be installed to blend seamlessly and complement, not compete with the rest of your landscape elements.

Here are some of the lighting methods that we use when installing lighting fixtures in your landscape:


Uplighting. We will position the light to shine upwards. We use it to create focal points or to bring attention to a certain feature.
Downlighting. We install lights on elevated surfaces and make them shine on an object downwards. We use these lighting fixtures to accentuate certain objects or to illuminate pathways for added safety and security.
Moonlighting. This is installed high up in trees to re-create the dramatic effect of Mother Nature's soft lighting.
Path lighting. We recommend this night lighting in pathways or gardens for safe passage.
Silhouetting. A light fixture is placed behind an object (e.g. a tree) and made to point at a vertical surface. This technique is a great way to emphasize the shape of an object.
We are Transforming Landscapes in Pennsylvania
Bryn Mawr Landscaping has been illuminating countless landscapes in Pennsylvania. With our portfolio, clients are assured of functional and stunning landscapes. Take the first step to achieving your dream outdoor living space. Contact us and we will provide a free estimate on the installation of night lighting in your property.