Landscaping & Landscape Design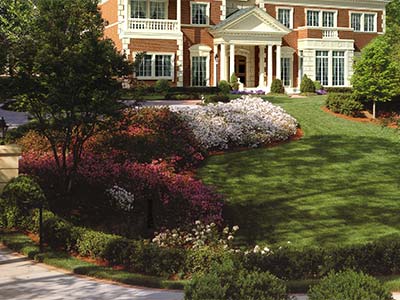 Landscapes are an interplay of many elements, both living and non-living. We consider colors, symmetry, sizes, shapes, and patterns when designing your landscape to achieve harmony of all these elements.

As for the softscape aspect of landscaping, we also take into consideration your yard's specific soil condition, light exposure, water availability, and climate. We also choose plant materials in such a way that they complement and enhance the surrounding hardscape structures.

We offer the same level of professionalism and attention to detail to every project, whether it is a small backyard of a private residence or a big landscape for a five-star hotel. Business owner, Tom Foga has a 4 year degree in landscape design from Temple University.

We specialize in both residential and commercial landscaping, and so the team that will bring your landscape ideas to life is the very same team that has transformed the outdoors of resorts, offices, restaurants, and other commercial establishments in Pennsylvania.


Landscape Design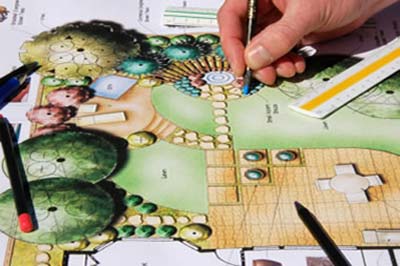 Bryn Mawr Landscaping has some of the leading landscape designers in Pennsylvania on staff. With over 25 years of experience as a landscaping company operating in Newtown Square and other areas in Pennsylvania, we have completed beautifully designed landscapes that are likewise created to clients' exact specifications. Our landscape design projects are among the most attention grabbing in the entire state, and we have our skilled workers to thank for it.


Factors We Consider
There are several important factors that we consider during the landscape design process. By keeping these factors in check, we assure a hassle-free design and construction experience that allows us to complete projects on time and within clients' working budget.

Accordingly, here are the factors that we take note of when handling a landscape design task:


Climate. Climate is a critical factor when designing a landscape area. Knowing that Pennsylvania's south-eastern region has a generally warm climate while its western part has a markedly cold climate allows us to choose the right softscapes (including plants, tress, and other greens) and hardscapes.


Available space. The space where we will work determines the softscape and hardscape elements that we can use. Likewise, it allows us to tailor-fit our design to the contours and scope of our working area.


Clients' preferences. We listen carefully to what our clients want. Do they want pondless waterfalls? Or some koi ponds, perhaps? Will it be okay to place a viewing deck beside a man-made lagoon? Such considerations allow us to satisfy every client's peculiar preferences. At Bryn Mawr Landscaping, we always value their specific design needs.
Landscape Installation
Landscape installation is another expertise of Bryn Mawr Landscaping. Our landscape artists can work on every landscape element with an outstanding result. For the softscapes, we can work on any of these: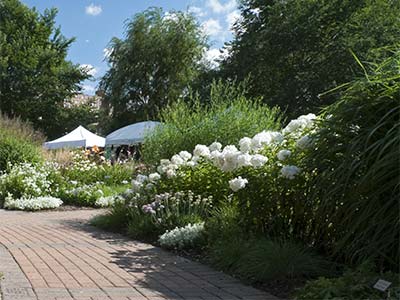 Lawn turf/ grass – There are more ways to use grass than you can imagine. They can be used to create lawns, provide privacy, add texture to beds and borders, and many more.


Annuals – These are temporary plants and usually live for one season. However, annuals provide beautiful pops of colors and very easy to take care of. When choosing annuals, we use varieties that are well-suited to Pennsylvania's climate.


Perennials – These plants are hardier than annuals, as they re-grow for several years. Although they do provide a dash of color to a landscape, their blooming time is typically short. When installing these landscaping elements, we consider their blooming times to ensure you don't have all flowers blooming at the same time.


Shrubs – They can be used as formal and informal privacy hedges and as foundation plantings.


Trees – Some trees are valued for their seasonal display; some for the fruits they provide; some for their interesting branch patterns. No matter what your reason is for choosing trees, we can get them right for you.

To complete your landscape installations, we can also build hardscapes which may include walkways, retaining walls, curbs, decks, driveways, and many more. These are handled by our masons who are well experienced in building masonry and concrete works both for residential and commercial projects.

If you have any questions regarding our landscaping services, please don't hesitate to send us an email or give us a call.


Landscapign
Click on the images below to view a larger display.


Photo 1
Landscape

Photo 2
Landscape

Photo 3
Landscape

Photo 4
Landscape